RAVEN
NEW ALBUM
ALL HELL'S BREAKING LOOSE
ON JUNE 30TH 2023 VIA SILVER LINING MUSIC
 Prepare yourself for a metal rampage the likes of which you haven't enjoyed in many a year as New Wave of British Heavy Metal stalwarts RAVEN deliver the electric mayhem of All Hell's Breaking Loose, their 15th studio album, set for release June 30th on Silver Lining Music. 
      ALCATRAZZ 
ANNOUNCE NEW ALBUM
TAKE NO PRISONERS
The Los Angeles-born heavy metal icons Alcatrazz unleash the ferocious new  album, Take No Prisoners, set for release via Silver Lining Music on May 19th, 2023.
The track sees Alcatrazz collaborating with the legendary Girlschool in a full-force, head-banging fist-pumper.
"'Don't Get Mad...Get Even' is a very Thin Lizzy, AC/DC-ish type of tune" says Jimmy Waldo, Alcatrazz's keyboardist and founding member, "to make it even better we have our friends Girlschool joining us on the chorus, we recorded this during our last European tour when both bands were together, it turned out fantastic!" 
SAXON 
MORE INSPIRATIONS
British Heavy Metal legends Saxon unveil the first single, "The Faith Healer", from upcoming, More Inspirations – set for release on March 24th via Silver Lining Music.
Following the release of Inspirations in 2021, More Inspirations is the
second 'deep dish' serving of the influences which have fed the mighty Saxon's immensely successful 40+ year career.
The first single is an astonishing take on
The Sensational Alex Harvey Band'
s "The Faith Healer".



          MOTÖRHEAD
       BAD MAGIC: SERIOUSLY BAD MAGIC 
SILVER LINING MUSIC FEBRUARY 24th 2023
NEW UNRELEASED TRACKS "BULLET IN YOUR BRAIN" AND "GREEDY BASTARDS"
Motörhead, the iconic Godfathers of heavy metal, released their 23rd (and final) studio album Bad Magic in 2015. Instantly hailed as one of the best the beloved trio had recorded in many years, Bad Magic: SERIOUSLY BAD MAGIC enjoys a bonus-packed refresh, adding two previously unreleased tracks from those furious sessions.
Zebrahead
EP II OUT NOW
 EP II is an addictively impressive affair, a 16-minute straight dose of exactly what makes ZEBRAHEAD so good; no-holds-barred, us vs the world pop-punk with more genre dipping than you can shake two sticks at. "
Orange County, CA-based zebrahead continue to bring aggression and attitude with the release of their new EP II out on all streaming and digital platforms now.
URIAH HEEP
"Chaos & Colour"
January 2023 
Chart entry No 3 
"We've always had positive energy in everything we do," beams Mick Box, Uriah Heep's venerable and effervescent founding member. "It's always good over evil no matter where we look at it. That's what we're like as people, which is why it's always been a big part of Heep to have that positivity."
LOREENA MCKENNITT
UNDER A WINTER'S MOON
A 'miscellany of music and spoken word'
A series of seasonal concerts held in a historic sanctuary in Stratford, Ontario in December 2021 were recorded live and are now being released by award-winning Canadian artist Loreena McKennitt as her 16th album, entitled Under A Winter's Moon.
BLACK SABBATH
HEAVEN AND HELL AND MOB RULES DELUXE EDITIONS TO BE AVAILABLE VIA BMG
HEAVEN AND HELL RELEASED NOVEMBER 4TH AND MOB RULES TO FOLLOW ON NOVEMBER 18TH
2-CD And 2-LP Versions Of First Black Sabbath Albums With
Ronnie James Dio On Vocals Feature Newly Remastered Audio
Along With Rare And Unreleased Music
Singer Ronnie James Dio joined Black Sabbath in 1979 which resulted in two back-to-back classic albums: Heaven And Hell and Mob Rules. On those memorable albums, Dio's soaring tenor and gothic songwriting were the perfect foil for the band's bone-crushing mix of razor-sharp riffs, intense grooves, and dark imagery.   
            MOTÖRHEAD
                       'IRON FIST' ENJOYS
ANNIVERSARY APPRECIATION.
SPECIAL 40th ANNIVERSARY EDITIONS OF
 "IRON FIST" TO BE RELEASED ON 23rd SEPT 2022
The time-honoured phrase "Follow that!" rang with deafening resonance when Motörhead were faced with having to follow a rock milestone (Ace Of Spades), a number one album (No Sleep Till Hammersmith) and their bomber – the most spectacular stage prop rock had ever seen.  As last shout from the three amigos line-up of Lemmy, Fast Eddie Clarke and Phil 'Philthy Animal' Taylor, Iron Fist was rudely dismissed by some ignorant loud mouth hap'orths as being 'less', and has always suffered slightly from that initial idiotic disdain. We're here to finally correct that nonsense, as Iron Fist reveals itself as a vital snapshot of the band at a crucial period when they found themselves caught in the tornado ignited by success and, in true Motörhead style, careered into their next phase at such velocity it transcended logic or reason to become this trio's final kamikaze joyride. Forty years later, Iron Fist sounds like prime Motörhead with the gloves and seat-belts off. For sheer velocity, it could be fastest, most out-of-control of them all. If you know, you know, and if you don't enjoy the gloriously wreckless education that is Iron Fist!
                      MOTÖRHEAD
                           PARFUMS
available from 08.08.2022  
1975, the year Motörhead was founded. Unique, legendary, uncompromisingly, loud, game-changing and immortal.  Motörhead's popularity and acceptance combined with their iconic logo raised to one of the most powerful brands within the global music business.     
Description of the perfumes:

Motörhead MAN
This signature scent is shaped for real men.
We pay tribute to the rock-hard sound, the boldness and the ferocity of the total work of art and we gave the scent a lot of black pepper, a rough and tingly-fresh top note and with the use of Cardamom the opening of the scent has already a woody and whiskey-like drive.
The heart note carries blossoms of Iris. A homage to Lemmy's way to wear his shirts – wide open.
Like the sound of the band, the bass plays the main role.
In the dry-down the vigorous leather notes take over and are mixing in with spicy patchouli; a metallic note points directly to used bass strings. Burned oak moss takes the scent into a leather-earthy direction. This is how real men in denim and biker jackets smell!
Motörhead WOMAN
The feminine signature scent characterizes and was composed for self-confident ladies which like to wear denim combined with leather and who are never - and really never! - want to smell like sticky vanilla. In collaboration with close female friends of the band, an authentic perfume for real Motörhead ladies was created.  A smell which will amaze the world of the Instagram fashion dummies.
Opening up with pink pepper, womanly, feminine but reaching your nose razor-sharp. Juniper gives it a naughty "Gin-Kick" for a promising night out – here we go!
Cypress in the heart note gives a fresh tonguing but gets picked up by soft leather and intoxicating incense. Iris is added with an irresistible skin character. A subtle touch of lipstick complements in a decent way.  In the dry-down, the scent is exiting into a staccato of wild patchouli, moss and amber notes, sensual tingling on the skin through light musk.
This perfume has the sex appeal of a laughing, exciting, strong woman with maybe a husky voice on top.
A perfume for women who play the game by their own rules!
         Tobias Sammet's AVANTASIA
                            Announce brand new studio album
 "A Paranormal Evening with the Moonflower Society"
                     Release date:  21. October 2022 / Nuclear Blast
Welcome to a new era in the fantastical universe of AVANTASIA!
Tobias Sammet is back , with passion, magnificient energy and a musical monument with epical deepness. "A Paranormal Evening with the Moonflower Society" marks AVANTASIA's ninth album and will be released on October 21st, 2022 via Nuclear Blast.
Celebrate Def Leppard's 45TH Anniversary With Their Two New Premium Gin Products!
Rock legends Def Leppard celebrate their massive impact on rock history with their 45th anniversary in 2022! To commemorate this brilliant occasion, the award-winning Swedish liquor producer -
Brands For Fans - is releasing not one, but two premium gin products.
Available NOW
'FORGOTTEN IN SPACE'
VOIVOD
THE NOISE RECORDS YEARS DELUXE BOX-SET
TO BE RELEASED ON 29TH JULY 2022.
It's been an exhilarating 40-year ride for Voivod, the Jonquière, Quebec quartet that has, over the years, defied the odds, faced tragedy head on and also seen the band rise above many of the contemporaries to a point where the band's intricate progressively fuelled heavy metal sound also brings with it honours and awards. The 2018 Voivod album, 'The Wake', won the band a Juno Award for Heavy Metal Album of The Year, while the previous year Away had picked up the Visionary Award at that year's Progressive Music Awards in London..
'Forgotten In Space' is a deluxe celebration of Voivod's, Noise Records discography and is the definitive collection of their recorded work plus rare and previously unreleased material.
                             Michael Monroe 
                "I Live Too Fast To Die Young"
Monroe's latest slice of raw rock 'n' roll heaven is to be released by Silver Lining Music worldwide on June 10th, 2022.
"I live too fast to die young, it ain't nothing when your head's screwed on," roars the Crown Prince of exciting, electric frontmen Michael Monroe, on his second album for Silver Lining Music.  
             ANN WILSON 
the phenomenal voice of HEART
              FIERCE BLISS
                22. April 2022 
               LEADER OF DOWN
             The Screwtape Letters
           brand new studio album 
                   08. April 2022 
                    TANKARD
           For A Thousand Beers
    Deluxe Boxset - The Noise Years
                 25 February 2022                      
                     SAXON
                 Carpe Diem 
       Brand new studio album 
                   4 February 2022
Chartentry in Germany : No 3.
                 The best ever!
                    SODOM
                 M-16 Re-Release
                 5 November 2021  
                     Zebrahead 
                 New Album: III
                     3 November 2021
                   MOTÖRHEAD
    Everything Louder  - The Very Best of 
                  29 October 2021 BMG
Black Sabbath - Technical Ecstasy
1 October 2021 /BMG
LOREENA MCKENNITT
30. Anniversary THE VISIT
24 September2021
Heavy Water  
Debut Album 'RED BRICK CITY'
Seb and Biff Byford
23 July 2021
MOTÖRHEAD 
"NO SLEEP 'TIL HAMMERSMITH
Deluxe CD Boxset 
40th Anniversary Edition
 "NO SLEEP 'TIL HAMMERSMITH"
25  June 2021
                            HELLOWEEN
             Helloween
          1.June 2021 
         NO 1 album !!
 A new era has begun: all ex- and current members Helloween together and they are opening a new chapter after 35 years in their carreer
.
                             JUDAS PRIEST
               50th Anniversary Boxset 
                          June 2021
BLACK SABBATH
 SABOTAGE
11 June 2021 BMG 
Super Deluxe Edition with new mastered original recordings and  the complete 1975er live show, recorded during their  US Tour
 4 CD and 4 LP + 7-Inch version
MOTÖRHEAD 
"LOUDER THAN NOISE… LIVE IN BERLIN"
23 April 2021 via SILVER LINING MUSIC
LA-BASED MODERN ROCK 'N' ROLL GROUP
BUDDERSIDE ANNOUNCE SOPHOMORE ALBUM
'SPIRITUAL VIOLENCE'
OUT MARCH 26, 2021
VIA MOTÖRHEAD MUSIC/ SILVER LINING MUSIC
Los Angeles' modern rockers BUDDERSIDE return four years after being signed to Motörhead Music by the late Motörhead vocalist Lemmy Kilmisterto follow-up their 2016 self-titled debut with a reinvigorated lineup and a scorching new sophomore effort, SPIRITUAL VIOLENCE., scheduled for release on March 26 via Motörhead Music / Silver Lining Music. BUDDERSIDE has unveiled the album debut single 'Zen' alongside its engaging and thrill-inducing music video which was filmed at various locations in Tokyo, Japan. 
"We went all the way to Tokyo to bring an authentic experience to our fans," shares BUDDERSIDE vocalist/founder PATRICK STONE. "When I think of Zen, I imagine monks, bonsai trees, waterfalls, and temples. While the song was written in a complete state of Zen, the video finds us being seduced by desire and lured into a den of evil, from which there is no escape. The nightmare of Kuchisake-onna, Kappa, Rokurokubi and Gashadokuro come to life before your very eyes. It reaches out to those who are unable to find Zen due to the demons that chase us always getting in the way and shows how we must find a way to escape them in order to find inner peace."
PROUDLY DISPLAY THEIR "INSPIRATIONS" WITH NEW CLASSIC COVERS RELEASE
British Heavy Metal legends Saxon will deliver a full-roar-fun-down set of covers with their latest album Inspirations, which drops a brand new 11 track release featuring some of the superb classic rock songs that influenced Biff Byford & the band.
Set for release on March 19th 2021, via Silver Lining Music, Inspirations gets things rolling with the release of Saxon's crunching take on The Rolling Stones' 'Paint It Black'.  Biff Byford comments: "Loved this band since I first saw them and heard them.  I liked the Beatles, but the Stones appealed to my rebel side; their iconic look… so many great songs, such a great attitude in the music!"
Inspirations was recorded at Brockfield Hall near York in the UK, which was built in 1804 and holds the largest collection of paintings by Yorkshire's impressionist artists – the Staithes Group. For Byford, recording Inspirations all together within such a rich historical environment was a major ingredient of the project. "The warmth and feel of Inspirations had so much to do with being together in this magnificent place and doing it 'old-school' style," Byford explains. "This is how many bands back in the day -including some of the ones covered here- made such great albums, so it just felt really good to be able to do this somewhere like Brockfield Hall." The results speak for themselves.
DIO
The Live Album Reissue Series
Release Date:  February 12, 2021
Deluxe Reissues of DIO's Live albums, Holy Diver Live and Evil Or Divine:  Live In New York City

Newly Remastered and Newly Created Cover Art

Limited Edition 3LP Vinyl Includes Lenticular 3D Album Cover Size Art Piece

Also Available in 2CD Deluxe Mediabook, 3LP Standard Edition, & Remastered Digital Versions
Niji Entertainment and BMG announce the first two albums in the DIO Live Album Reissue Series with Evil Or Divine: Live In New York City and Holy Diver Live.  Fans can get an early listen with two tracks launched today, a never before released live version of "Lord Of The Last Day" and a live version of the classic "Holy Diver". 
Wendy Dio says, "I am very excited to be working with BMG, a label that still has a passion for rock music. They will be making the complete DIO catalogue available again with some interesting surprises."
BLACK SABBATH VOL 4 REVISITED
Super Deluxe Edition Of The Band's 1972 Classic Includes
Newly Remastered Original Album Plus 20
Previously Unreleased Studio And Live Recordings
Both 4-CD And 5-LP Versions Will Be Available From BMG
On February 12
Black Sabbath unleashed the group's fourth album in two years in 1972 with Vol 4. Stacked with classic tracks like "Supernaut," "Changes," and "Snowblind," the record harnessed the group's surging popularity to reach the Top 10 on the Albums Chart in the U.K. and the Top 20 on the Billboard 200 in the U.S., on its path to being certified platinum by the RIAA.
The innovators of heavy metal revisit Vol 4 on a new collection that includes a newly remastered version of the original album along with a trove of 20 unreleased studio and live recordings. VOL 4: SUPER DELUXE EDITION will be available on February 12 as a 4-CD set and a 5-LP set pressed on 180-gram vinyl, Both versions come with extensive booklets featuring liner notes with quotes from the era from all four band members, rare photos, and a poster with previously unpublished early artwork of the album using the working title Snowblind. Both the 4-CD and 5-LP versions are available for pre-order now at the wickedworld.net store.  
Bolstered by a fresh remastering, Vol 4's ambitious arrangements and complex grooves have never sounded more inspired and menacing. Originally released in September 1972, the album marked two major changes for the members of Sabbath: Ozzy Osbourne, Tony Iommi, Geezer Butler, and Bill Ward. While their previous albums – Black Sabbath, Paranoid, and Master of Reality – were produced by Rodger Bain and recorded in England, they instead chose to produce Vol 4 themselves and record it at the Record Plant in Los Angeles.

KISS Rum Kollection launches with two premium dark rums
Legendary rock icons KISS make waves on the drinks market with KISS Rum Kollection - a new portfolio including the KISS Black Diamond Premium Dark Rum and KISS Detroit Rock Premium Dark Rum.
For a band who's produced classic albums since the early '70s, defining the musical tastes of generations of fans all over the world; what better way to celebrate their catalogue than with two premium spirits which pay homage to some of their most legendary moments?
KISS Black Diamond Premium Dark Rum takes its name and character from the rock monolith and closing song on KISS's debut-album released 1974. Immortalized on one of the world's greatest live albums - KISS Alive, Black Diamond was instantly destined to become a classic track, showcasing the song writing skills as well as the immediately identifiable vocals and characteristic chops of KISS. The label draws inspiration from the band's early days, referencing both costumes and their iconic make-up, making it a pure treat for fans who grew up loving KISS and now discovering great rum. KISS Black Diamond Premium Dark Rum is an exceptionally smooth blend of Caribbean cask rums aged up to 15 years.
Taking its name from one of the fans' favourite songs, "Detroit Rock City", KISS Detroit Rock Premium Dark Rum matches the legacy of the song. Blended from a selection of the finest Dominican Republic dark rum casks aged 8 to 15 years, this exceptionally smooth rum holds high quality standards, having won a listing at Swedish monopoly Systembolaget via the blind tasting tender process.
Internationally acclaimed Master Blender for Brands For Fans, Daniel Henriksson, has together with the band created a balanced yet impactful rum that is equally appealing to rum-afficionados as well as discerning KISS fans all around the world.
KISS fans will also appreciate the bottle's artwork, with its many references to KISS legendary double platinum awarded Destroyer album, which opens with Detroit Rock City.
BMG is releasing DIO Reissues
Angry Machines, Magica, Killing the Dragon and Master of the Moon
 20. März 2020
 Already 10 years have gone and we still suffer the loss of one of the most iconic, legendary singer, Ronnie James Dio, who passed away untimely.
 BMG Records is re-issuing the 1996-2004 studio records – 1996 Angry Machines, 2000  Magica, 2002 Killing the Dragon and 2004 Master of the Moon on  20. März 2020.
BMG & MOTÖRHEAD EMBARK ON EXCITING LEGACY JOURNEY
DELUXE COLLECTOR'S BOX-SET "1979", AND SPECIAL 40th ANNIVERSARY INDIVIDUAL DELUXE REISSUES OF "OVERKILL" & "BOMBER" TO BE RELEASED ON OCTOBER 25th 2019
After several years of planning, Motörhead and BMG are delighted to announce the start of an exciting, extensive and detailed ultra-fan-friendly release programme spanning the band's career from the 70s, '80's, 90's, and beyond!
Kicking things off with the "Motörhead '79" campaign – which celebrates the 40th Anniversary of the incredible "Overkill", and "Bomber" albums with fantastic new deluxe editions, both as hardbound bookpacks in two CD and triple LP format; featuring previously unheard concerts from the '79 tours, interviews and many unseen photos. Also, the '79 campaign will see the release of the spectacular ultimate fan / collectors "1979" Box-Set. All 3 of these releases have been created with the full cooperation and involvement of the estates of Ian "Lemmy" Kilmister, "Fast" Eddie Clarke and Phil "Philthy Animal" Taylor.
   HELLOWEEN
            UNITED ALIVE 
         04. October 2019 
On October 4th, 2019 we can all revisit the PUMPKINS UNITED WORLD TOUR every night without even leaving the sofa. What is served is no less than the greatest hits from 30 years and a breakneck trip through the entire HELLOWEEN repertoire – a 14 month metal quake, featured on the cover of almost every metal magazine and made »BURRN!« dedicate unbelievable four cover stories to this tour. Clear the ring for the next round of PUMPKINS UNITED madness!
                   SAXON 
CELEBRATE THEIR 40 YEAR ANNIVERSARY WITH THE MUCH ANTICIPATED "CASTLES & EAGLES" EUROPEAN SHOWS AND THE RELEASE OF THE GLORIOUS LIVE COLLECTION:
THE EAGLE HAS LANDED 40 (LIVE), OUT ON AUGUST 2nd  
VIA MILITIA GUARD/SILVER LINING MUSIC


 On August 2nd, Saxon, the British Heavy Metal vanguards who continue to deliver their seminal metal music to sold-out venues worldwide, will salute their 40th Anniversary by releasing The Eagle Has Landed 40 (Live) on Militia Guard/Silver Lining Music, a cracking, crunching and wholly representative celebration of four decades as one of the UK's leading heavy metal lights. Entire musical genres have been born and died since Saxon released their self-titled debut in 1979, and through all the eras and all the trends, Saxon have continued to both entertain fans everywhere and prosper with albums and tours saturated in the band's consistent trademark sound and quality. The Eagle Has Landed 40 (Live) celebrates all the classics from their early years with the modern classics which have continued to define Saxon as legends.
Scorpions celebrate their German roots in brand new whisky!
German heavy rock legends Scorpions continue to make waves, teaming up with Swedish top distillers Mackmyra to release ground-breaking whisky, adding a distinct and original German twist to the drink.
The affectionate relationship between Scorpions and their Swedish audience is not only manifested with the addition of Gothenburg-based drummer Mikkey Dee a couple of years ago; with the release of Scorpions Rock´n Roll Star Single Malt Whisky Cherry Cask, the German-Swedish love affair is taken to the next level.
Available now in every good shop selling alcohol and on whisky.de
AVANTASIA
                    releasing their brandnew album 'Moonglow'
                                   on 15th February 2019
The wait is finally over! Tobias Sammet is pleased to announce the release of the upcoming AVANTASIA masterpiece »Moonglow« on February 1, 2019 through Nuclear Blast. Comprising 11 tracks, the new opus once again features several guest vocalists. This time round, Tobias worked not only with well-known faces such as Ronnie Atkins, Jørn Lande, Eric Martin, Geoff Tate, Michael Kiske or Bob Catley but also with new singers like Candice Night, Hansi Kürsch as well as Mille Petrozza who help to vitalize the new AVANTASIA record. Its cover artwork was created by Alexander Jansson.


        LEADER OF DOWN
            'Cascade Into Chaos'
               Previous unreleased songs
                  of Würzel and Lemmy
               Motörhead influence unmistakably
  Cleopatra Records / VÖ: 02. November 2018
The brainchild of Grammy nominated former Motörhead guitarist Würzel and bass player Tim Atkinson who after forming the band Leader of Down in 2008 busied themselves in a London rehearsal studio writing dozens of tracks in preparation for recording an album. They then recruited drummer, Steve Clarke (Ex Fastway) to join the ranks and continue preparing for the debut album "Cascade Into Chaos".
The name Leader of Down came from Würzel mishearing the lyrics to the Status Quo track "Down, Down". Würzel found this extremely funny as he had been singing the wrong words "Down Down, Leader of Down" for over 30 years.
"Cascade into Chaos" is named after a phrase that Würzel and Tim liked during the initial songwriting sessions, it seemed a very obvious choice and was the only title that the two of them ever really discussed.
The band started recording the initial tracks for the album which included a reworking of Würzel's solo release from the 80's "People say I'm Crazy" .These initial sessions also included a track that was always intended for Lemmy to sing on, as Würzel said " We think it would suit him". This track eventually became "Paradise Turned Into Dust" with Lemmy finishing his recording at Paramount Studios in Los Angeles in 2015 shortly before his own passing, at a very emotional session with Tim Atkinson and Steve Clarke. Unmistakably Lemmy Kilmister with his unique voice on Laugh At The Devil.
"LIVE AT WACKEN 2017 - 28 YEARS LOUDER THAN HELL"
TO BE RELEASED ON JULY 20th
Silver Lining Music - Wacken Records release to contain performances from Accept, Europe, Heaven Shall Burn, Kreator and Apocalyptica and more
 With Motörhead/Megadeth /NOFX producer Cameron Webb expertly handling the mix and Mastered by Andrew Alekel (Motorhead/Clutch/Fu Manchu) Live At Wacken 2017 features 45 crunching cuts from the likes of Europe, Kreator, Apocalyptica, Uli Jon Roth, Candlemass, Max & Igor Cavalera and Turbonegro. The collection also features one of the most stirring festival moments ever captured - the voices of 60,000 Wackenites singing Motörhead's superb cover of "Heroes" in tribute to Lemmy, the dearly departed (and sorely missed) godfather of rock & metal music.
Loreena McKennitt
Lost Souls set for May 11th release
First original album since 2006
 Loreena McKennitt's new album, Lost Souls – her first recording of original music since the 2006 An Ancient Muse  will be released internationally on Friday May 11, 2018.
Produced by the award-winning Canadian singer/composer herself, Lost Souls is an eclectic tapestry of songs drawn from a wide range of influences, including the Celtic and Middle Eastern with which she has long been identified.
                           Judas Priest
                             Firepower
                 Release: 9 March 2018
Judas Priest is releasing another smash album.
Firepower - the name says it all
SAXON
'THUNDERBOLT'
 2nd FEBRUARY 2018
SAXON isn't wasting any time in 2018. Following the critically acclaimed release of 'Battering Ram' in 2015, the heavy metal giants are set to release their latest studio album, Thunderbolt, on February 2,2018.
The new album Thunderbolt will feature original Artwork by long time Saxon collaborator Paul Raymond Gregory.
"This is album 22 and it's called Thunderbolt.  It's a Storming Smashing Thundering collection of tracks we've been crafting with Producer, Andy Sneap and it's finished ready to be unleashed. 
Stand clear and fasten your seat belts!" says Biff Byford
   RONNIE JAMES DIO HOLOGRAM TOUR
        'DIO Returns: The Tour'
Starts with a kick off in Germany on Dec 6th 2017
Live music's premier hologram production company Eyellusion kicks off the "DIO Returns: The Tour," featuring a hologram of Ronnie James Dio reunited with the late rock star's former bandmates from the DIO Band. The tour will have more stops all around , kicking off in Bochum, Germany on December 6. It marks the first tour of its kind, breaking new ground just as Dio did throughout an accomplished career as a lead singer and songwriter in defining bands such as Rainbow, Black Sabbath, Heaven & Hell and DIO.
After debuting at the Wacken Festival in Germany last year, a hologram of the late heavy-metal singer Ronnie James Dio will set out on a world tour backed by musicians who played with him. The "DIO Returns" Tour will feature Dio's actual live vocals, with the DIO Band playing live, featuring Craig Goldy on guitar, Simon Wright on drums, Scott Warren on keyboards and Bjorn Englen on bass. Veteran metal vocalist Tim Ripper Owens will also perform, with singer Oni Logan also joining on select dates. The Ronnie James Dio Hologram will perform for the majority of the show, treating fans to an alternating set list that will feature songs such as Rainbow In The Dark, We Rock, Neon Nights, King of Rock & Roll, Man On The Silver Mountain, Heaven & Hell, Holy Diver and more.
MORBID ANGEL
KINGDOMS DISDAINED
Release: December 1st, 2017
The band's 9th studio album will be released worldwide on Dec 1st, reuniting guitarist and founder Trey Azagthoth with bassist and vocalist Steve Tucker to create this world beating apocalyptic soundtrack.
Just one play of Morbid Angel's searing, incendiary Kingdoms Disdained, and you'll realize that this is the only true current aural document of a world sinking into uncharted despair.  "The album title says it all," states Tucker, "everybody's fed up and nobody can figure out how to fix it. We've got all these miniature wars in neighbourhoods, cities, countries, and we've got people with varying opinions causing chaos, yet everyone is doing what they feel is right. Which all makes it feels like the world has reached a point of utter madness and confusion."
              Gene Simmons
                          The Vault
Gene Simmons has finally announced his long-gestating The Vault box set — a once in a lifetime experience and a must have for all KISS fans
The 150-song collection of "never-released-before songs written and performed by Simmons," which features "notable rock 'n' roll artists including member of Kiss past and present," won't be available in stores. The set is being sold exclusively online, and each copy will be delivered to you personally by Simmons in one of three increasingly expensive ways.
For $2,000, you can attend one of 21 "Vault Experience" events across the world. In addition to the personalized and autographed box set — which is "packaged in a massive 12" x 12" x 6" leather-bound commemorative book featuring dozens of never-seen-before images of Simmons over his 50-year career" — fans will be treated to a "songs and stories" playback and Q&A session, and granted one-on-one photo, autograph and video time with Simmons.
For $25,000, you can attend one of 11 "Producer Experience" events, which include everything above plus "an intimate hour in a recording studio with Gene listening to tracks from The Vault" and an executive producer's credit on the set itself.
ANNIHILATOR
FOR THE DEMENTED
November 3rd, 2017
Since 1989, Canada's ANNIHILATOR have not stopped putting out records and touring the world. 
Despite the ever-changing climate of the Metal World , Jeff Waters and company have consistently delivered classic albums since the band's debut "Alice In Hell": there was 1990's best-selling "Never, Neverland",  1995's "King of The Kill", "Schizo Deluxe" in 2005, and many other critically-acclaimed releases up until 2015's "Suicide Society." The 'under-the-radar' influence of this band, and writer/guitarist/vocalist Jeff Waters, has been felt throughout the entire realm of the metal world by a ton of well-known musicians and bands that influence also stretching into the hard rock and instrumentalist genre.
ANNIHILATOR's main man Jeff Waters, in his usual humble manner, offers this in response: "My music has been influenced by a good hundred of my favorite bands and musicians; you can hear their contributions to what I have been doing all throughout ANNIHILATOR's catalogue. It's a bonus and an honor when bands and musicians I love mention that I had something to do with their playing or songs!"
EUROPE
WALK THE EARTH
20th October 2017
Europe are pleased to announce the release of a new studio album "Walk The Earth" on the 20th October 2017.
If Europe's 2015 album "War Of Kings" was the album that made the rock world realise what a formidable act Europe had become then "Walk The Earth" is the album that is set to establish the band as one of the most exciting contemporary rock acts of current times.
The new album 'Walk The Earth' will feature original artwork by famed Los Angeles artist Mike Sportes of Filth Mart
NEWS
                                   MOTÖRHEAD
                        Under Cöver
Motörhead to release Under Cöver on September 1st, 2017
ONE THING Lemmy Kilmister, Phil Campbell and Mikkey Dee liked to do over their years together in Motörhead, was grab a favourite song by another artist and give it a good old fashioned 'Motörheading'.  To run them through the Motörizer if you will.  To rock them, roll them and even give them an extra twist and edge.
In celebration of some of those finest moments, the band will release Under Cöver, a collection of some of their best covers, and a collection which will include the previously unreleased version of David Bowie's timeless classic "Heroes".  Recorded during the Bad Magic sessions in 2015 by Cameron Webb, and was one of the last songs the band recorded together.
To that ethic, the rest of the album contains loud and proud, raucous and raging Rock 'N' Roll takes on the likes of "God Save The Queen" (Sex Pistols), "Cat Scratch Fever" (Ted Nugent), "Rockaway Beach," (The Ramones), Breaking The Law" (Judas Priest) and "Whiplash" (Metallica).
EUROPE
THE FINAL COUNTDOWN 30th ANNIVERSARY SHOW - LIVE AT THE ROUNDHOUSE
On July  21st, 2017 rock'n'roll legends EUROPE released their unique show of their 30th Anniversary Final Countdown Tour, recorded aut the famous  Roundhouse in London. 30 years have gone by but the band is as good as ever - platinum awards for their album and the band still belongs to the top classic rock bands worldwide.
.
                Live At Wacken 2016 
                     27 Years Faster: Harder: Louder
Be ready for it: Wacken 2016 is coming into your home. Wacken Feeling in your own four walls -  it can't get better, faster, harder or louder. As Lemmy always stated: if the music is too loud, you are too old. Enjoy the ultimate digipack for all fans of heavy metal and hard rock and of course, for all fans of Wacken - the biggest metal festival! The best perfomances of 2016 released on July 21st, 2017 on DVD/CD. Maybe buy Wellingtons and the feeling is even more authentic :-)
PUMPKINS UNITED WORLD TOUR 2017/2018
Helloween
Fantastic Helloween will please their fans with their  Pumpkin United World Tour, starting in October 2017. Next to Andi Deris, Michael Weikath, Markus Großkopf, Dani Löble annd Sascha Gerstner the extra include Michael Kiske and Kai Hansen. And all of them will rock not only the stage.  This will be special, wonderful, extreme and loud: you can't top this!!!!
Beatrix Players 'Magnified'
Release 31.March 2017
Beatrix Players are a London-based all-female trio who make florid, adventurous music that operates at the interface between folk, singer-songwriter acoustica, prog and quasi-classical baroque chamber pop. There is a light, translucent quality to the music, and yet when it is not being hushed and reverent, it has the attack and thrust, the surging dynamism, of rock. It can be soft and intimate, but it can also be fiery and intense, epic and immense. There are tempestuous passages in their music that you can imagine being delivered by traditional rock instrumentation but it is the very absence of guitars and drums that means that there is nobody out there quite like Beatrix Players.
 Loreena McKennitt
Book Of Secrets and Live in Paris And Toronto Live
First time ever on Vinyl released on April 7th, 2017.
The fantastic artist, touring Europe right now in spring 2017 give the fans another goodie in releasing her wonderful songs on vinyl.
UDR MUSIC TO RELEASE DOUBLE-ALBUM COMPILATION FOR THE HOLIDAYS on 16. December 2016
When The Sky Comes Looking For You brings together some of the most energetic, important and influential hard rock, heavy metal and punk music to be found anywhere today over the span of one disc containing studio selections and another containing live cuts which total over two hours of music. Featuring giants like Motörhead, Saxon, Alice Cooper, Uli Jon Roth, Europe and Skid Row, cult heroes such as Girlschool, Ministry, Annihilator, Danko Jones and Bonfire, plus brave new warriors Phil Campbell and the Bastard Sons, Barb Wire Dolls, Seek Irony, C.O.P. UK, Jeff Angell's Staticland, BlackRain and The Scintilla Project, When The Sky Comes Looking For You is a highlight of rocking treats for any self-respecting music lover who wants some top-notch entertainment with attitude and panache.
UDR MUSIC/MOTÖRHEAD MUSIC TO RELEASE BOX-SET OF MOTÖRHEAD ALBUMS FOR THE HOLIDAYS on December 16, 2016
On December 16th UDR Music & Motörhead Music will release WAKE THE DEAD, a special edition box-set containing  The Wörld Is Yours, Aftershock and Bad Magic. These hugely successful symbols of the mighty force that Motörhead was, until founder, frontman and legend Ian 'Lemmy' Kilmister sadly passed away in December 2015, will be presented in a special clam-shell box, with the cover highlighting Lemmy's famous doodles from those album eras.
Alice Cooper - Raise The Dead - Live From Wacken, special compilation to be released on December 16, 2016 via UDR
Raise The Dead - Live From Wacken was the first in a series of legendary Wacken performances to be released, which are to be directly related to the Wacken Foundation. The Wacken Foundation is a nonprofit organization, assisting young Hard Rock and Heavy Metal artists on their way to success. As UDR Music met with Alice about the project he was immediately enthusiastic and confirmed his participation – part of the profit will be donated directly to the Wacken Foundation.
PHIL CAMPBELL AND THE BASTARD SONS TO RELEASE DEBUT EP ON MOTÖRHEAD MUSIC
                              18 November 2016
 The legendary Motörhead guitarist, Phil Campbell, has teamed up with his sons Todd, Dane and Tyla, plus vocalist Neil Starr, to record their debut self-titled 5-track EP, which will be released by Motörhead Music on November 18th, 2016.
SAXON TO RELEASE NEW DOUBLE-LIVE ALBUM
Let Me Feel Your Power
Release date:  Oct 7th, 2016
British NWOBHM legends Saxon will unleash Let Me Feel Your Power, their 10th live album, on October 7th via UDR Music The 16 track album was recorded in Munich during November 2015 and Brighton in January 2016, with bonus materials from Chicago in September 2015, Let Me Feel Your Power will be available in several formats, including DVD/2CDs, Blu-Ray/2CDs, digital download and a deluxe vinyl version which will also include the Blu-Ray and 2CDs (limited to 1500 copies).
Seek Irony
"Tech N Roll"
Release: 29 July 2016
Loreena McKennitt
Vinyl Release
'The Visit' (25th Anniversary)
Release: 24 June 2016
Motörhead
"Clean Your Clock"
DVD/CD last live concert recording Munich 2015
Release: 10 June 2016
Buffalo Summer
'Second Sun'
Release: 20 May 2016
Gutterdämmerung
Black and White loudest silent movie on earth by
Bjorn Tagemose
Avant Premiere 6 May 2016 in Berlin at White Trash
Full Metal Mountain
Ski/Music power Event in Nassfeld / Austria
28 March - 3 April 2016
Hämatom
'Wir Sind Gott'
Release: 25 March 2016
Black Rain
"Released"
Release: 25 March 2016
Loreena McKennitt
Vinyl
"Troubadours On The Rhine'
Release: 3 March 2016
Danko Jones
"Live At Wacken"
DVD
Release: 29 January 2016
C.O.P. UK
"No Place For Heaven'
Release: 22 January 2016
2016 - another year with loads of good music - but without Lemmy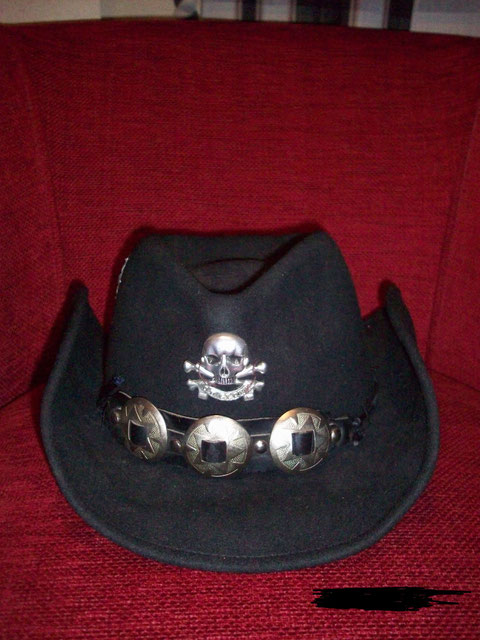 There is no easy way to say this…our mighty, noble friend Lemmy passed away today on December 28th, just four days after his 70th birthday, after a short battle with an extremely aggressive cancer. He was at home, sitting in front of his favorite video game with his family. 
We cannot begin to express our shock and sadness, there aren't words.
We will say more in the coming days, but for now, please…play Motörhead loud, play Lemmy's music LOUD. 
Have a drink or few.
Share stories.
Celebrate the LIFE this lovely, wonderful man celebrated so vibrantly himself.
HE WOULD WANT EXACTLY THAT.
Ian 'Lemmy' Kilmister
1945 -2015
Born to lose, lived to win.
Girlschool

Guilty as Sin

Release: 13 November 2015

Legendary British hard rockers to release their 13th studio album on November 13th. No superstition here!

They are loud, hard, tough and deliver great music.

Loreena McKennitt

Elemental and To Drive The Cold Winter Away  - VINYL

Release: 9. October 2015

Celebrating three decades as Canada's foremost, groundbreaking independent artist, LM and her label Quinlan Road are pleased to announce the first-ever vinyl release of her debut album - the 1985 recording Elemental and the 1987 To Drive The Cold Winter Away. limited strictly to 5000 units and pressed on 180g vinyl

Saxon

Battering Ram

Release: 16 October 2015

Biff in his own words: This one's a natural progression from Sacrifice. There's a bit less rock'n'roll and a bit more heavy on it. We wanted to keep focused on a style rather than moving around too much.

Succeeded!

Annihilator

Suicide Society

Release: 18 Sept 2015

Legendary Canadian metal masters are to release their brandnew studio album. As usual guitar wiz Jeff Waters handles all songwriting, guitar, engineering, mixing and mastering and is back in commanding lead vocal duties. A great album , already highly praised in all soundchecks.

Motörhead

Bad Magic

Release : 28 August 2015

In their 40th Anniversary year, the band released their 22nd studio album Bad Magic. Magic for sure - it entered the German official charts on No 1. Pole Position first time ever. Chart entries all over the world are damn' great and best ever.Thanks to everyone who made this happen: the fans, the media partners, the promoters and congrats to the band: thank you for the music!

EUROPE
War Of Kings
Can't get any better - already praised high as one of the best rock albums within the last 12 months, 11 strong tracks with one bonus track. Europe has the power, the strenght and commitment and prove that they are ready to take over. Release: 6 March 2015.
Various Artists
Immortal Randy Rhoads
One of the most venerated guitarists ever to grace hard rock music, the late Randy Rhoads. The album celebrates just him and his music, interpreted by excellent musicians like: Tom Morello, Doug Aldrich, Vinnie Appice, Rudy Sarzo, Bernie Torme, Bob Kulick - only to name a few.
The Ultimate Tribute's release date is Febr 27th.
Saxon
The Saxon Chronicles
Heavy Metal Thunder / Bloodstock Edition
Yes, these are re-releases,  available in DVD Amaray, Digi-Pak and digital audio. But if you are a Saxon fan, you need to have these in your collection. Release Febr 13th.
 Uli Jon Roth
Scorpions Revisited
A masterpiece proving again that Uli is one of the greatest guitar players with so much versatility. Playing old Scorpions songs in his own regiment. Fantastic and to be released on Febr 6th.
KOBRA AND THE LOTUS

High Priestess

Great, young band from Kanada. Fine songwriting, excellent voice - easy in comparison with metal bands like Megadeth, Metallica or Judas Priest.

Release: 21 Nov 2014

CAROLINE / UNIVERSAL

LOREENA MCKENNITT

First time ever to release A Midwinter Night's Dream and To Drive The Cold Winter Away on 180 g vinyl. Continuing to celebrate her 30. Anniversary.

Release: 14. November 2014

QUINLAN ROAD/EDEL

SAXON

Warriors of The Road , Chronicles Pt 1 & 2

On the road with Saxon, a fine double DVD set incl a CD.

Have you ever been closer to Saxon?

Release: 7. November 2014

UDR

ALICE COOPER

Raise from the Dead- Live At Wacken

The shockrocker at his best, undisputed best show with all the hits.

DVD/CD release 17. October 2014

UDR

MIKE LEPOND'S SILENT ASSASSINS

Mike Le Pond's Silent Assassins

Know from Symphony X, the man can stand his own.

A great album, diversified and cool.

Release: 26. September 2014

UDR

PHILM
Fire from The Evening Sun

A project with Dave Lombardo.

Great CD ' Fire From The Eevning Sun'

Release: 12 Sept 2014

UDR

WE THE PEOPLE OF WACKEN

An extraordinary book made for the fans with the fans. Pep Bonet ( award winning photographer) captured the feeling of Wacken and Steffan Chirazi ( rock journalist) put the book together and complimented it with his essay. A fan item you will not find anywhere.

Release: 11. July 2014

UDR

RONNIE JAMES DIO
This is your life

This Is Your Life pays tribute to the later singer with covers of his greatest songs from Rainbow, Black Sabbath and Dio. Newly recorded tracks from Anthrax, Rob Halford, Metallica, Motörhead, Scorpions, Corey Taylor, Doro, Tenacious D. and many more.

Release: March 28, 2014

The red vinyl version is availabe as well since July 4th.

A Must Have for every fan!

WARNER

SKID ROW
United Rebellion Chaptr One and Two

The guys from New Jersey are finally back after a seven year break. United Rebellion Chapter One hit the stores on May 24th in Germany and May 27th rest of Europe. A series of mini albums will be released with the course of a year. Chapter One starts in May, tbf by Chapter Two and Three .. all together will be boxed as 'United Rebellion'.
Chapter Two of UWR - The Rise Of The Damnation Army is the second release and available from August 1st on.

UDR

HELLOWEEN
Straight Out Of Hell

Great chart entry with 'Straight Out Of Hell' in Germany No 4, all over Europe 6 Top 10 entries.   See the band live when they start their world tour in February
SONY
MOTÖRHEAD
The band is back on track - playing all European festivals.

The Aftershock Touredition featuring a bonus disc with live material from the West Coast tour ( April 2014) has been released on August 1st.

All fall dates in Europe already confirmed!

The band has released their 21st studio album. The impeccable 'Aftershock'. The album only got best reviews and entered the charts in Germany and Finland straight on No 5. All over the world the chart entries were just wonderful, most countries just stated 'highest chart entry ever'. Highly acclaimed album that makes everyone very proud.
 And September brings a Motörboatcruise with Motörhead, Megadeth, Anthrax rocking the boat.
UDR

 SAXON
And Biff on his own is another sugar piece fans should get. The music for the film 'The Scintilla Project' - called 'The Hybrid' is about to be released on August 12th.  

Great reviews for their upcoming album 'Sacrifice' which has been released beginning of March worldwide. Chartentries all over the world and in Germany No 14 - best chart entry ever. Saxon is supporting the release with the world tour. A new release 'Unplugged & Strung' is hit the stores on November 25. It contains all classics performed either acoustic or with a huge orchestral sound.
Live in Manchester - St. George's Day has been released on March 7th. Saxon live and at their best!
UDR
ANNIHILATOR
Annihilator released 'Feast', a great new record which hit the German charts immediately and received only the best critics.
And because it sold so well, another 'Feast' was released on March 7th. Brandnew digital cover and bonus.
UDR
MINISTRY
Last Tangle in Paris has been released on July 4th.

On August 2nd Ministry released their Wacken 2012 performance 'Enjoy The Quiet'.
UDR
LOREENA MCKENNITT
The Journey So Far - Best of has been released in Europe on March 7th and contains her most favorite songs to emphasize her 30. Anniversary in the music business.
QUINLAN ROAD / EDEL
LIVE AT WACKEN 2012

Yes, it is out and shows again why Wacken is a festival you shouldn't miss.

LIVE AT WACKEN 2012
A great DVD to be released Dec 9th 2013 and contains great material incl Edguy, Volbeat, Saxon, Moonspell and many more
UDR
 THE CLASH
A fine documentary about The Clash .. behind the scenes for sure. Do we know more about the rise and fall of The Clash after watching this. Yes!
Released: March 7th , 2014
UDR